Luna Mills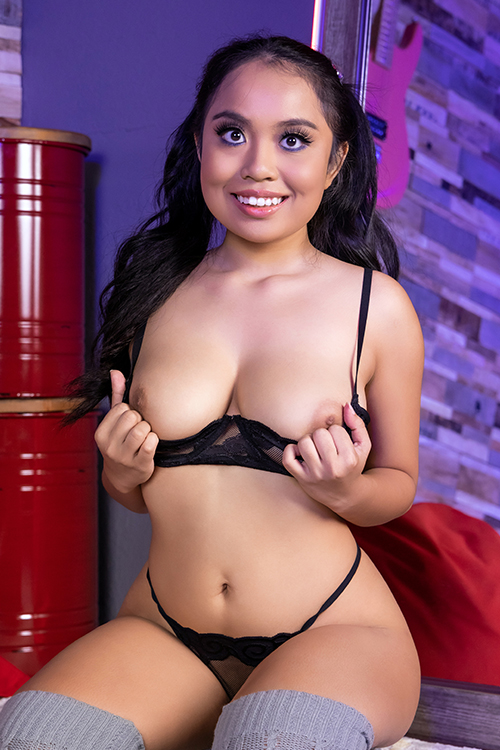 Country of origin:
United States
Place of Birth:
California
Photos of Luna Mills
VR Porn videos with Luna Mills
Luna Mills's Biography
Could a 19-years old Asian petite girl become a professional VR porn star with thousands of fans from the entire world? Ask Luna Mills as she has just achieved that! On her Twitter, she says that "she makes real-life hentai" with "her fat boobies and ass". This is one of many reasons why we chose her for VR Conk's professional VR porn movies, and the moment we finally saw her naked in front of our virtual reality porn camera, we have been bought and instantly became one of her bigger fans. She is a cute little kitten who loves to cosplay and can easily impersonate one of the girls from your deepest hidden fantasies – and even though she is still a rookie of VR porn scenes (but thinks that they are cool and interactive), we believe that she did just great in our latest Asian VR porn video. When we have asked her about her favorite type of scenes, she told us that she likes VR porn movies that involve dressing and otherwise fun scenarios – which fits the profile of VR Conk's VR sex videos perfectly well, do not you think? Her favorite sexual positions are doggy and cowgirl, and she says that she is great with blowjobs – are you ready to give her skills a try and see whether she would give one of those sloppy ones to your dick? Her favorite sexual fantasy is getting tied up and blindfolded, and she really likes her boobs and pussy – and when we paid closer attention to them, we agree that there is nothing not to like! It was a pleasure to meet you, Luna, and we are hoping that we will meet you and produce another sexy VR porn scene with you as soon as possible!
Pornstars like Luna Mills