Lovita Fate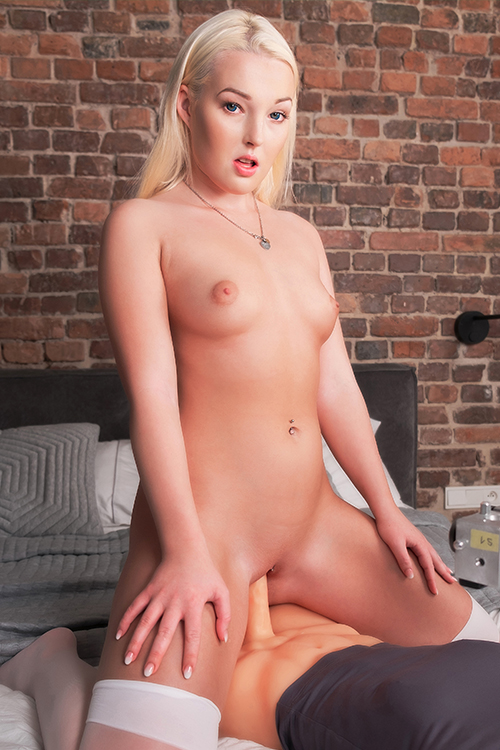 Measuraments:
32B - 23 - 36
Country of origin:
Czech Republic
Photos of Lovita Fate
VR Porn videos with Lovita Fate
Lovita Fate's Biography
With over 50 adult films under her belt, Lovita Fate has proven herself to be a top pornographic actress and one that many fans continue to search for new movies from. She stands at the height of 5' 3" tall and does not have any tattoos on her body. Fate's nipples are pierced, and her hair is almost always bleached. Lovita has worked for some of the top pornography companies, including Mile High, Dorcel Club, Viv Thomas, and many others as well. She has also shot for VR Conk, of course. Miss Fate is a fantastic pornographic actress from the Czech Republic. She was born in March 1996 and began shooting porn movies in the adult entertainment industry at the age of 21, in 2017. She has also performed under the name Lovisa Fate. The movies here are high-quality VR, and being able to feel like you can reach out and grab Miss Fate's hips to fuck her harder is one of the many benefits of a membership to this top VR porn company. These films are high-quality HD VR porn, presented at 60 fps. With binaural sound, the experience is even more realistic. Lovita Fate loves filming all kinds of porn, and having her at VR Conk has let her give a raunchy and naughty performance that you will enjoy. Who wouldn't want to take this hot Czech pornstar and fuck her until you both cum? Fate is one of the best performers in the adult industry, and there are undoubtedly many more years than she will be around. Her fans and admirers will definitely remember her VR performances here. For a hard orgasm and a fantastic time, take Lovita for a spin. There is nothing quite as amazing as a hot Euro pornstar taking the reins of your next sexual adventure. Lay back and enjoy the ride.
Pornstars like Lovita Fate