Minxx Marley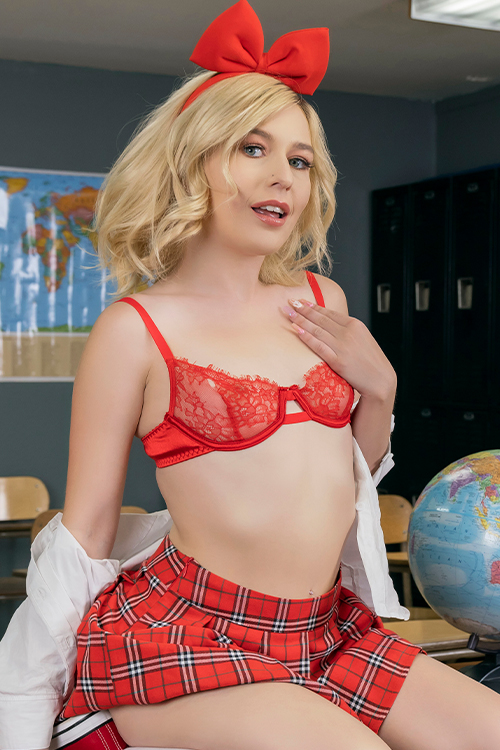 Country of origin:
United States
Photos of Minxx Marley
VR Porn videos with Minxx Marley
Minxx Marley's Biography
Minxx Marley is definitely one of those blonde VR porn stars who will mislead you with the way she looks. She is petite, beautiful and her face is so innocent… right? Yeah, and now you should know that she loves hardcore sex and she will literally BEG YOU to fuck her so hard that her pussy will be squeezed by that hard pounding. Would you even guess that she is such a sexual demon? Yeah, she is a true mystery of a VR porn whore for sure. She even asked us to be called a baby girl or a cumslut – which, you must admit, are two nicknames that are pretty… far away from each other. She is in the VR porn business for less than a year and she has already done a gangbang in VR – and she loved the way it get so personal for her viewers so much that she kept on performing in virtual reality with producers like VR Conk! She prefers BGG VR porn videos (threesomes with two girls), as she loves to be surrounded by both a juicy pussy and a huge cock – and since her favorite sexual position is doggy and a piledriver, you should at least have a clue what type of temperament she has during sex. She is a "petite deepthroater" (that is what she told us about herself) and she has always wanted to make a bisexual threesome in virtual reality – perhaps in the future, we will get her one of those at VRConk.com, who knows! Oh, last but not least please do pay attention to her bubble butt and her beautiful eyes – she told us that she is really proud about these and if she likes these things about herself, you should actually fall in love with them!
Pornstars like Minxx Marley